EARTH BEAT
NEW ZEALAND
FESTIVAL
22–26 MARCH, 2023
22/03 – 26/03
Ātiu Creek Regional Park. 414 Run Road, Auckland, New Zealand.
One of the best New Zealand Festivals, Earth Beat sparked from dancing together and a dream of a group of friends to build a community. The dream is to plant ideas and harvest tangible, new and alternative ways of loving, living, and learning. It is slowly expanding into a space for experimentation in arts and culture, self-expression and collective visioning of the type of society humanity could cultivate if there was freedom to diverge from the status quo.
Speaking on the status quo, Earth Beat is a not-for-profit, operating mostly on a voluntary basis. Our yearly gathering on the Autumn Equinox in Aotearoa New Zealand has been the cornerstone project. But Earth Beat is more than the festival — it's a multidimensional family and community, with budding cultural, countercultural and regenerative initiatives.
Full Festival Passes Available. Starting at $230.
earthbeatfestival.com
1st Release Lineup
SEE YOU AT EARTH BEAT FESTIVAL NZ 2023!
See full festival music lineup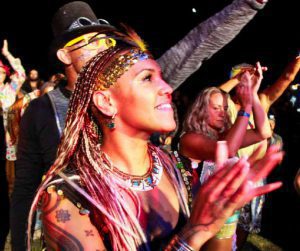 Earth Beat Festival NZ